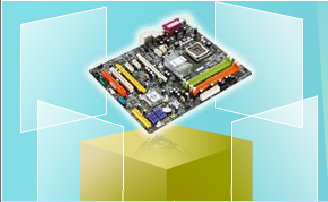 The World Wide Web has fundamentally changed the way we do computation. Through the Web, people can search and gather information of various kinds, which facilitates computations such as machine translation, speech recognition, network security, bioinformatics, business decision, and content sharing. The Web also provides standard interfaces for linking various services and resources for service-oriented and grid computations. With new capabilities added everyday, we are at a turning point to witness how the Web revolutionizes the field of computer science and how computing shapes other disciplines.

The 7th AEARU Web Technology and Computer Science Workshop provides a forum for researchers from the member universities of the Association of East Asian Research Universities (AEARU) to present their most recent research results on web technology and computer science. The objective is to identify potential research areas, exchange ideas on research and education, and discuss means for productive collaborations in the field of web technology and computer science. The workshop also welcomes researchers not belonging to the member universities to join and participate in the discussion.

The workshop will be held in National Tsing Hua University, Hsinchu, Taiwan, on December 6, 2006. It will be an associate event of the Third Workshop on Grid Technologies and Applications (WoGTA¡¦06) to be held December 7 and 8, 2006, in Chung Hua University, which is also located in Hsinchu, Taiwan. WoGTA is an annual workshop focusing on grid related research and technologies. WoGTA¡¦07 has invited the following three outstanding researchers to deliver keynote speeches:
Prof. Viktor K. Prasanna, University of Southern California, Los Angeles, USA
Prof. Satoshi Matsuoka, Tokyo Institute of Technology, Japan
Prof. Jiannong Cao, Hong Kong Polytechnic University, Hong Kong
More details of the workshop can be found at: http://wogta06.csie.chu.edu.tw.
Participation
We invite research contributions in the broad area of Web technology and computer science. To participate, please follow the steps below.
Please send an email to aearu@cs.nthu.edu.tw before October 20, 2006, to indicate your willingness to attend the workshop. This information is necessary for us to prepare needed traveling documents.
Please send the title and abstract (300- 500 words) of your contribution to aearu@cs.nthu.edu.tw before November 15, 2006. A collection of the abstracts will be distributed at the workshop.
Workshop Organizers
Honorary Chair: President Wen-Tsuen Chen
Workshop Chair: Prof. Chung-Ta King
Program Chair: Prof. Hwa-Chun Lin
Additional Information
Please see the workshop home page at http://www.ccrc.nthu.edu.tw/AEARU or send email to aearu@cs.nthu.edu.tw.